Featured Article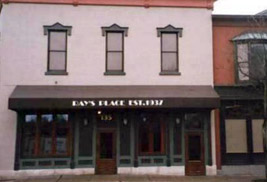 What's Your Favorite Ray's Place Memory?
Do you recall going into Ray's Place in downtown Kent, but never remember coming out? If you have similar stories or other fond, funny, sentimental or weird memories of Ray's Place, you have the opportunity to share them in a book that commemorates the restaurant's 75th anniversary.
read more
Legal Brief: Transient Public Records
Posted Jan. 16, 2012
"Legal Briefs" appears in e-Inside monthly to keep faculty and staff informed of legal issues and their implications. An archive of past Legal Briefs is available online. If you have a topic for a future legal brief, send the information to legal@kent.edu.

By law, public employees are required to ensure that all public records documents under the Ohio Public Records Act are protected and accessible. The Office of General Counsel oversees the university's retention schedule for public records, per University Policy 3342-5-15. The university uses the records retention schedules recommended by the Inter-University Council (IUC).

Questions often arise about the retention schedule for transient records. A transient record is defined as having a short-lived administrative, legal or fiscal value. Typically the retention schedule for a transient record is not a set period of time; it is driven more by the duration of an event or project. It may be as short as a few hours or longer (several days or weeks). Transient records may be destroyed or deleted as soon as the event or project is concluded.

Transient records may include, but are not limited to, the following types of communications as it relates to a project or event:

Voice mail
Personal notes outlining an oral report
Preliminary drafts
Memos (paper or electronic) pertaining to scheduling an event
Documents designated as updated
Informal, conversational email unrelated to university business

The full retention schedule for public records is available online. If you have questions about a public record and how long it should be kept, contact the Office of General Counsel at 330-672-2982 or legal@kent.edu.