Featured Video
The Garment Games - Inclusion By Design

In early May, Kent State University's Division of Diversity, Equity and Inclusion, in collaboration with the Fashion School, powered by the Division of Finance and Administration, hosted the Garment Games -- Inclusion By Design, a fashion sportswear design competition.

The diversity event was developed to promote inclusion across all university campuses and surrounding communities and to celebrate and support the 2014 Gay Games (GG9) coming to Cleveland/Akron in early August.

Five-time Grammy-nominated singer/songwriter Skylar Grey performed at the event.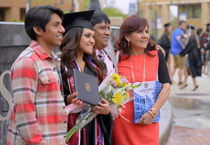 Across Kent State University's eight-campus system, 4,551 students graduated this spring, including those receiving associate degrees.
---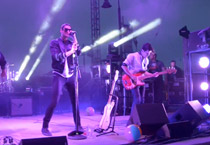 Kent State's 20th anniversary FlashFest was headlined by Capital Cities along with Ab-Soul, Scavenger Hunt, and Evan Evolution and Dominic Parisi.
---
Kent State University welcomed Ken Burns on Tuesday, April 22, in the Memorial Athletic and Convocation Center (MAC Center) as part of the Presidential Speaker Series. Burns has been making documentary films for more than 30 years. Since the Academy Award-nominated Brooklyn Bridge in 1981, Burns has gone on to direct and produce some of the most acclaimed historical documentaries ever made, including The Civil War, Baseball, Jazz, Statue of Liberty, Huey Long, Lewis and Clark: The Journey of the Corps of Discovery, Frank Lloyd Wright, Mark Twain, Unforgivable Blackness: The Rise and Fall of Jack Johnson, The War, The National Parks: America's Best Idea, and, most recently, The Dust Bowl.
---