Educator Named 2011 McGruder Award for Media Diversity Winner
Posted Mar. 11, 2011
Caesar Andrews, an ethics and diversity faculty member at the Cronkite School of Journalism and Mass Communication at Arizona State University, is the recipient of the 2011 Robert G. McGruder Award from the School of Journalism and Mass Communication at Kent State University. The award recognizes the accomplishments of media professionals who encourage diversity in the field of journalism.

Leon Bibb, an anchor for WEWS NewsChannel5 in Cleveland, will receive the Diversity in Media Distinguished Leadership Award.

The awards program will take place on March 17 at Kent State University in Kent, Ohio.

Among past recipients of the McGruder award are Greg Moore, editor of the Denver Post, in 2003; David Lawrence Jr., retired Knight Ridder executive and The Miami Herald publisher, in 2004; Albert Fitzpatrick, retired Knight Ridder executive and Akron Beacon Journal editor, in 2005; Leonard Pitts Jr., Pulitzer Prize winner and columnist for The Miami Herald, in 2006; and Richard Prince, columnist for the Maynard Institute of Journalism Education, in 2010.

About the event:
Awards luncheon
11:45 a.m., March 17
Rm. 306, Kent Student Center
Featuring Kent State President Lester A. Lefton; Dr. Alfreda Brown, vice president of diversity, equity and inclusion; Dr. Stan Wearden, and dean of the College of Communication and Information
By invitation only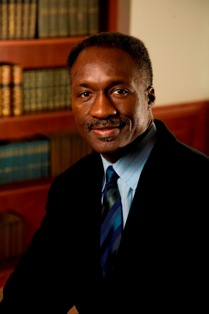 McGruder Lecture
1:15 p.m., March 17
Kent Student Center Kiva
Free and open to the public

About Caesar Andrews:
Andrews began teaching ethics and diversity in January 2011 at the Walter Cronkite School of Journalism and Mass Communication at Arizona State University in Phoenix. He is the school's Edith Kinney Gaylord Visiting Professor in Ethics for the spring semester.

Andrews previously served as a guest journalism professor at the University of Nevada, Reno, in 2010, and in a similar visiting position at Washington and Lee University, Lexington, Va., in fall 2009.

He was a senior editor nearly 30 years in Florida, Virginia, Pennsylvania, Washington, D.C., New York and Michigan, where he completed his Gannett Co. career in 2008 as executive editor of the Detroit Free Press. He was elected president of the Associated Press Managing Editors in 2002 and served as an officer of the American Society of News Editors until 2008. He is currently a board member for the Council for Higher Education Accreditation and for the Student Press Law Center.

Andrews earned a bachelor's in journalism at Grambling State University, Grambling, La.

About Leon Bibb: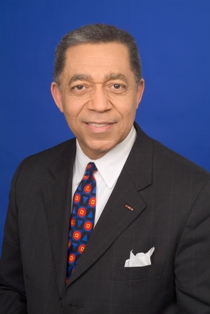 Bibb has been delivering the news since he was 11 years old. Then, he was a paper boy for Cleveland's newspaper. Now, he is the anchor of WEWS NewsChannel5 at noon and 6 p.m.

Prior to joining NewsChannel5 in 1995, Bibb, a veteran journalist and broadcaster, worked at WKYC-TV 3, Cleveland's NBC affiliate. He held several positions there after joining the station in 1979, including news anchor and general assignment reporter. Earlier in his career, Bibb worked as a weekday anchor and reporter for WCMH in Columbus and as a news reporter at WTOL in Toledo. He began his journalism career as a news reporter for The Plain Dealer.

Bibb is the first African-American news anchor in the state of Ohio.

About Robert G. McGruder:
The late Robert G. McGruder, a 1963 Kent State graduate, was a pioneer in both diversity and in the field of journalism. He was the first black editor of the Daily Kent Stater, the university's student newspaper, and the first black reporter for The Plain Dealer. In 1995, he was the first black to become president of the Associated Press Managing Editors group and in 1996 became the first black editor at the Detroit Free Press.

"Please know that I stand for diversity," McGruder once said. "I represent the African-Americans, Latinos, Arab-American, Asians, Native Americans, gays and lesbian, women and all the others we must see represented in our business offices, newsrooms and our newspapers."

For more information about Kent State's School of Journalism and Mass Communication, visit http://jmc.kent.edu.


# # #

Media Contact:
Jennifer Kramer, jlkramer@kent.edu, 330-672-1960