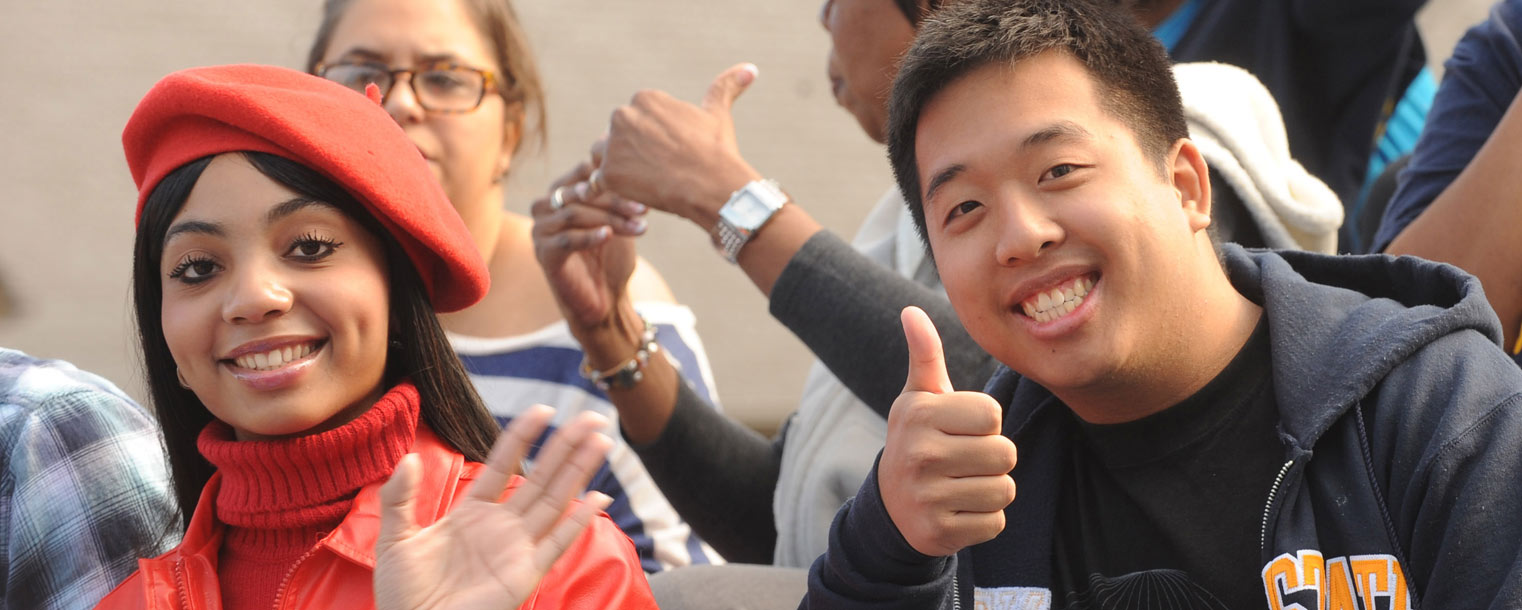 Now Serving More Than 300 Student Organizations
Kent State University's Center for Student Involvement fosters student growth and development through leadership, civic, cultural, social and involvement opportunities on campus. Joining a registered student organization gives students a unique set of opportunities to enhance their leadership skills, build relationships with peers and alumni, and network with business leaders through conferences and seminars.
The number of registered student organizations at Kent State, and membership within, reached an all-time high this year with nearly 15,000 students involved in 325 different organizations.

"I remember a time when we only had 150 student organizations," said Della Marie Marshall, senior associate director for Kent State's Center for Student Involvement. "It is exciting to see the growth and the increased number of students engaged in extracurricular activities."

The Student Life Experience

Student organizations are an integral part of the student life experience at Kent State. Throughout the year, student organizations host more than 300 events, raise money toward numerous philanthropies, volunteer in the community and promote diversity on campus. Moreover, research has shown that if students are involved in at least one out-of-class activity on campus, they are more likely to succeed in the classroom, graduate and be successful beyond college.

"Student organizations provide the important out-of-class experience that fosters engagement, appreciation of differences, networking and enhancement of social skills critical for life post-undergrad," said Timeka Rashid, Ph.D., Kent State's associate dean of students and director of the Kent Student Center and the Center for Student Involvement. "The many activities hosted by student organizations are a vital component to increasing retention at Kent State."

Diverse Interests

Whether it is Black United Students (BUS), Pride! Kent or KSU Equestrians, the student organizations at Kent State represent diverse interests in academics, culture, politics, Greek life, media, religion, sports, special interest and more. Many organizations on campus have been active for decades, and others are just getting started.

"What is so exciting about the organizations at Kent State is the variety of interests and causes that our students are passionate about," said Katie Goldring, assistant director for the Center for Student Involvement at Kent State. "The range of clubs gives students such great opportunities to try something new during their college experience."

Benefits of a Registered Student Organization

Registered student organizations and their members are eligible to receive certain benefits. These benefits include access to training programs, leadership workshops, advising and use of university facilities to host events. All student organizations are eligible to apply for financial allocations to support their many programs and events.

For a complete list of recognized student organizations, visit www.kent.edu/csi.