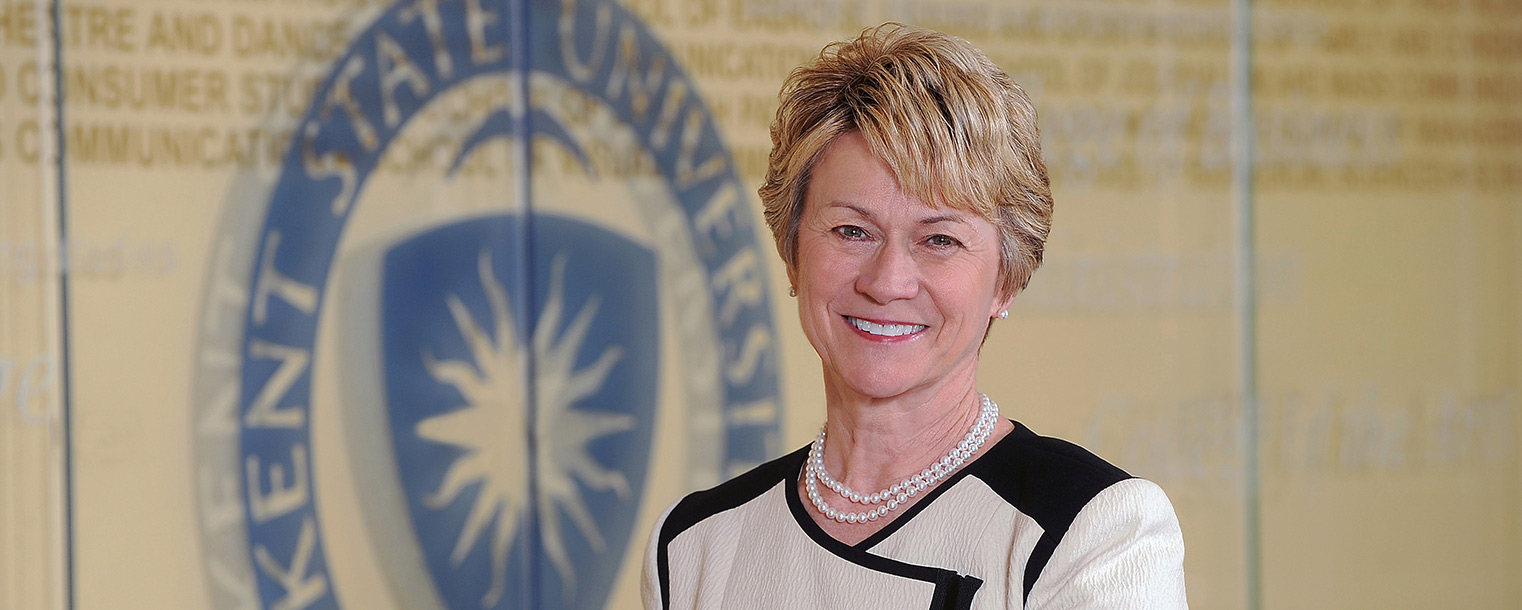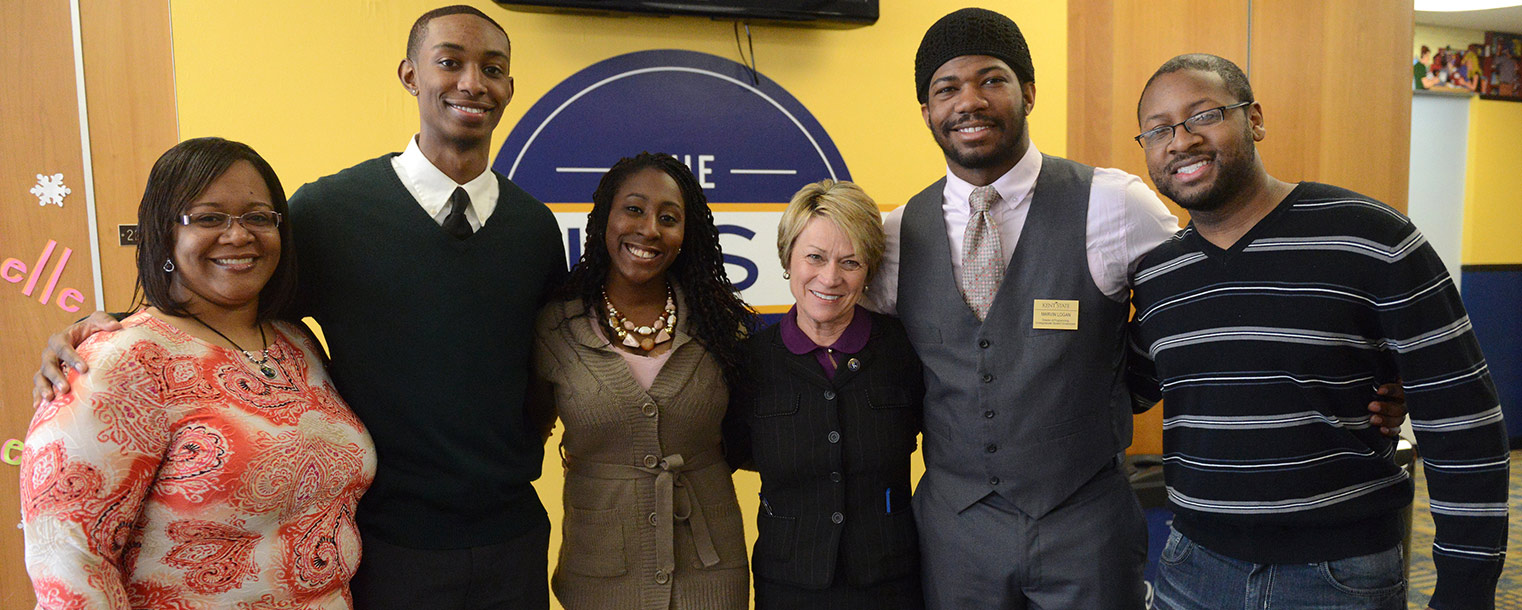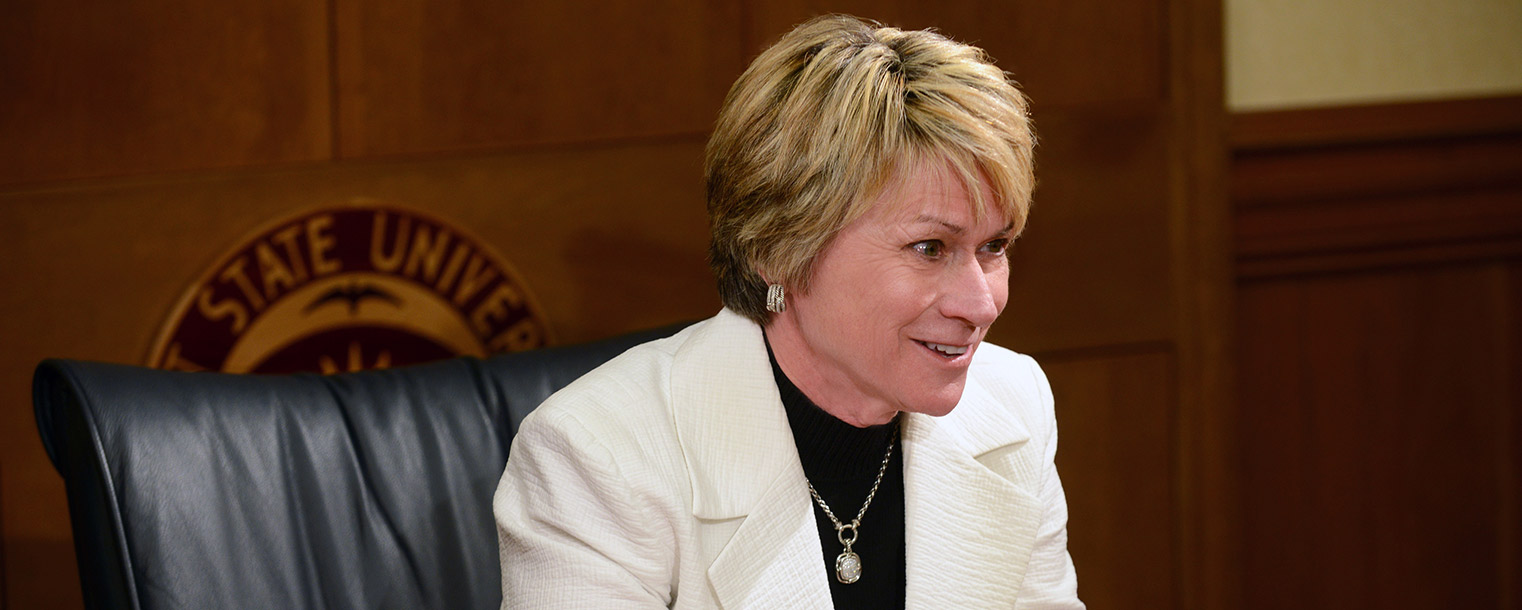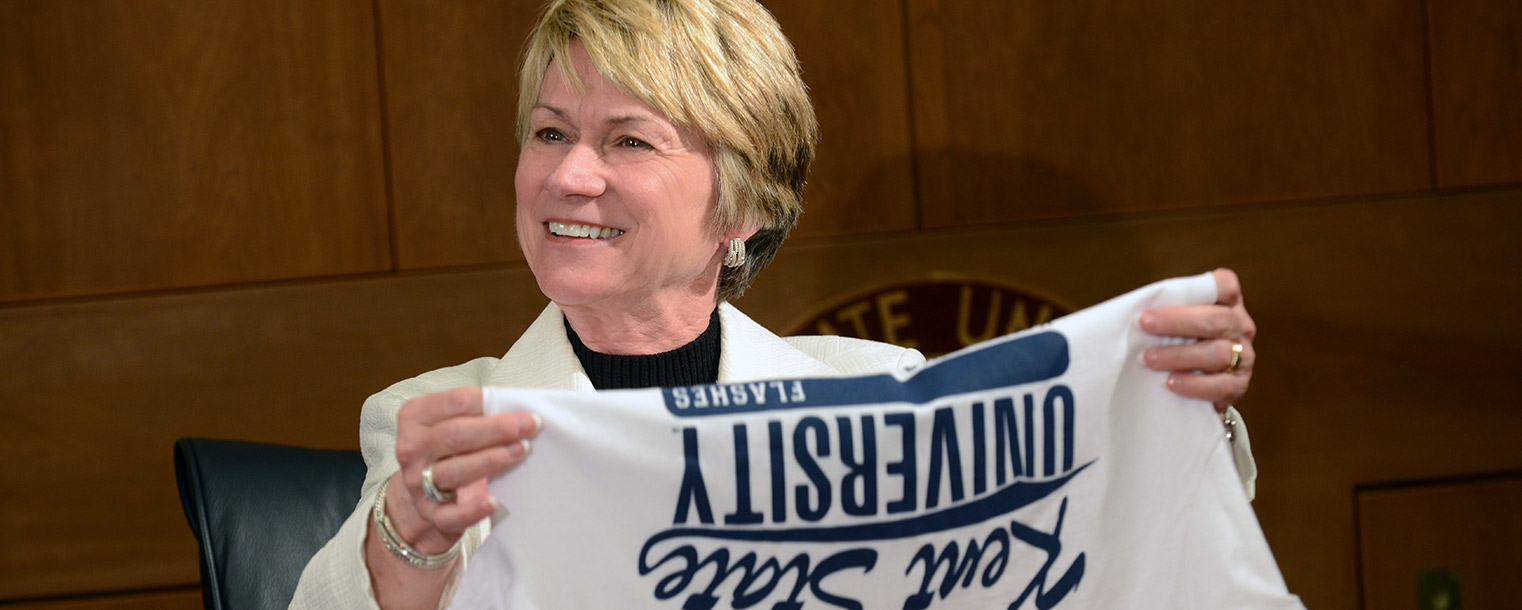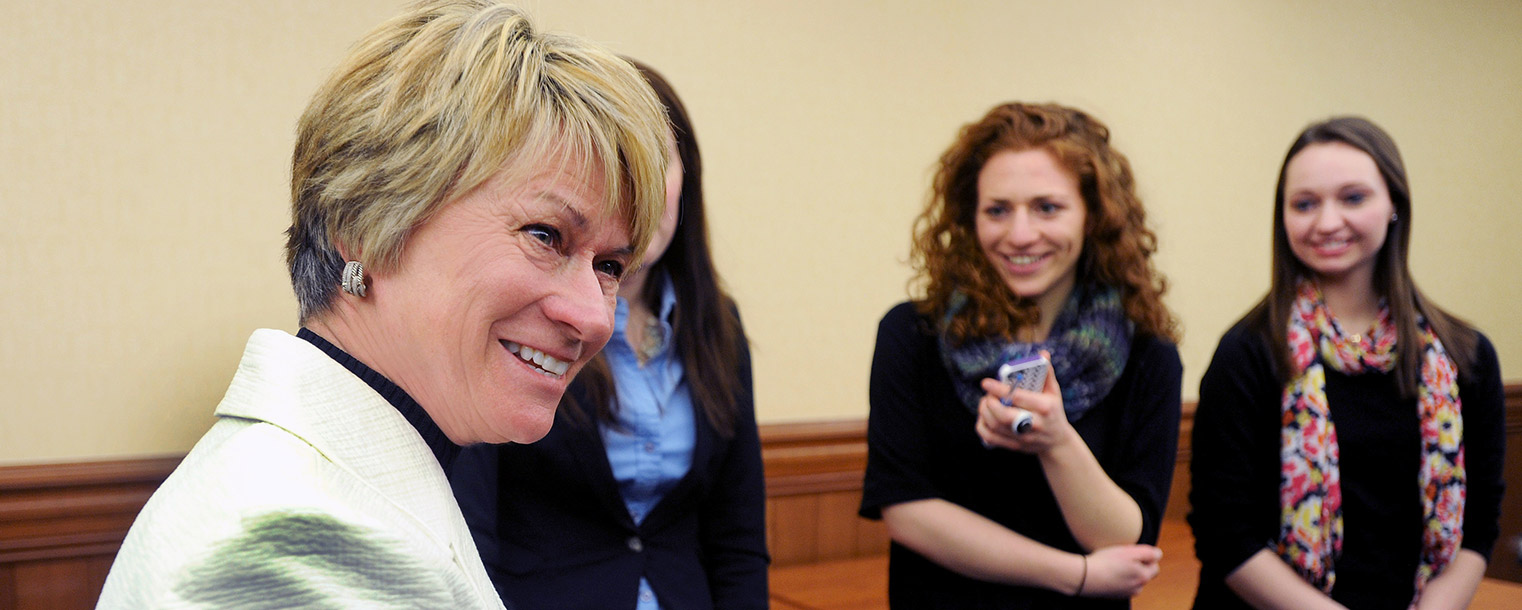 Welcome, President Warren
The Kent State University community welcomes Beverly Warren as its new president. She becomes Kent State's 12th president on July 1, 2014.
As the university's chief executive officer, Warren now oversees one of the nation's largest university systems. Kent State's eight campuses provide more than 300 degree programs to about 42,000 undergraduate and graduate students from throughout Ohio and the nation, and from approximately 100 countries. One of the largest employers in Northeast Ohio, the university employs more than 5,700 full- and part-time faculty and staff.
Prior to coming to Kent State, Warren had served as provost and senior vice president at Virginia Commonwealth University since 2011.
The following is a letter Warren sent to the Kent State community on her first day:
Dear Members of the Kent State University Community:
I am so happy to finally be here! As I begin serving you and our wonderful university, I have made it my top priority to meet with as many of you as possible — to hear your thoughts about everything from what makes you most proud of Kent State to how we can become even better. In fact, I will embark on a six-month "listening tour" that starts today and takes me across our campuses, our region, our state and nation. My goal is to consider all perspectives as I build a solid grasp of Kent State's people and programs and of our immediate and longer-term challenges and opportunities. Most of all, I want to explore how I can best help the university build on its remarkable, positive momentum of recent years. Since it is only natural that you want to learn about me as I learn about you, I write today to tell you about the values that will guide my work and about my approach to the great privilege of being your president.
You can count on me to give my unwavering attention to excellence in every aspect of my job. Having always thrived on the intellectual synergy that abounds at great universities, I am truly excited by the prospect of working with Kent State's faculty, staff, students past and present, administrators and the many other friends in our regional backyard and beyond — you bring a wealth of talents to the table. Among the many other joys of my career in higher education has been the opportunity to work alongside and get to know people of all ages, backgrounds and points of view. As a result, you can (and should) expect me to always model the genuine respect I have for others; to encourage frank, open and civil exchanges of opinions; and to foster collaborative efforts to the greatest extent possible. As deeply as I value collaboration, my new role will make me the final decision maker on a range of matters. When those times come, you can be sure that, after inclusive consultation, I will make every decision in what I believe to be the best interest of our university and our community. Finally, you should know that I do not see it as a weakness to lead with my heart as well my head. Institutions — even those as large and complex as ours — are all about people. I will not forget that.
Although we will write Kent State's next chapters together, I cannot help being mindful of what I hope to accomplish as your president. You have my pledge that I will continue the fundamental and far-reaching work of building a culture of civility and respect; defining what makes Kent State unique and making sure the rest of the world knows about it; and — most important — of enhancing the Kent State experience for our students in ways that make them feel connected, help them develop a keen sense of self and keep them focused firmly on the goal of graduation. At the same time, I will do everything in my power to enhance Kent State's already significant contributions to the vitality of our region and to build on our growing role as a go-to regional destination for education, innovation, culture and wellness.
Again, I am thrilled to be part of the Kent State community — a community so accomplished, caring and creative that it drew me away from another remarkable institution to join you. I would not have made such a momentous move had I not been convinced that Kent State has everything it takes — especially students, faculty and staff who want to make a meaningful mark on the world — to reach new and greater heights of achievement. As we do just that, I invite you to contact me any time at president@kent.edu and via Twitter @PresBWarren to share your thoughts about how we can continue to make Kent State the best-possible place to learn, work and live.
In closing, I want to emphasize that as I join you on the exciting journey into the future of our superb university, it is the people of Kent State and the people we serve who matter most to me. So please take a moment and say "hello" when you see me out and about — whether I am touring campus facilities, enjoying a community gathering or walking to and from campus events.
With best regards,
Beverly Warren
President